Adventure Library / Biblioteka Preklucheniy
Entre no LibraryThing para poder publicar.
Este tópico está presentemente marcado como "inativo" —a última mensagem tem mais de 90 dias. Reative o tópico publicando uma resposta.
Hey Everyone, I'd just like to share some of the jewels from my home library.
This collection is a re-print of 1955 DetLit Adventure Series collection published in USSR. The original is hard / almost impossible, to get. However, in early 80th the collection was reprinted.
I was able to get my hands on it. At the time this was one of the most expensive and sought after series in the entire USSR. A typical book would cost around 20 rubles and with a monthly salary of 100 - 150 rubles it was also one of the most expansive.
Here is the list of books that compose this collection;
-Wilkie Collins - The Moonstone
-Sir Arthur Ignatius Conan Doyle - Sherlock Holmes
-Ivan Antonovich - The Land of Foam / Stellar Ships
-Vladimir Afanasyevich Obruchev – Plutonia / Sannikov Land
-Alexandre Dumas - The Three Musketeers
-Veniamin Alexandrovich Kaverin - The Two Captains
-Aleksey Nikolayevich Tolstoy Aelita - The Hyperboloid of Engineer Garin
-Adamov G. - The secret of two oceans
-Sir Walter Scott - Quentin Durward
-Robert Louis Balfour Stevenson - Treasure Island / The Black Arrow: A Tale of the Two Roses
-Jules Gabriel Verne - In Search of the Castaways or The Children of Captain Grant
-Sir Henry Rider Haggard - King Solomon's Mines / The beautiful Margaret
-Anatoly Naumovich Rybakov – Dirk / the Bronze Bird
-Mark Twain - The Adventures of Tom Sawyer / Adventures of Huckleberry Finn
-Daniel Defoe - Robinson Crusoe
-Jonathan Swift - Gulliver's Travels
-James Fenimore Cooper - The Last of the Mohicans: A Narrative of 1757
-Lui Bussenar – The Diamond Thieves
-Emar Gustav – Gambusino / Iron Fist (Hard Fist)
-Thomas Mayne Reid - Osceola the Seminole, or, The red fawn of the Flower land
The Adventure Library was considered one of the best adventure series ever published. Each volume is hardcover and is beautify illustrated. These books are in Russian, but most are not by Russian authors.
In any case here are a few photos, I hope you like them;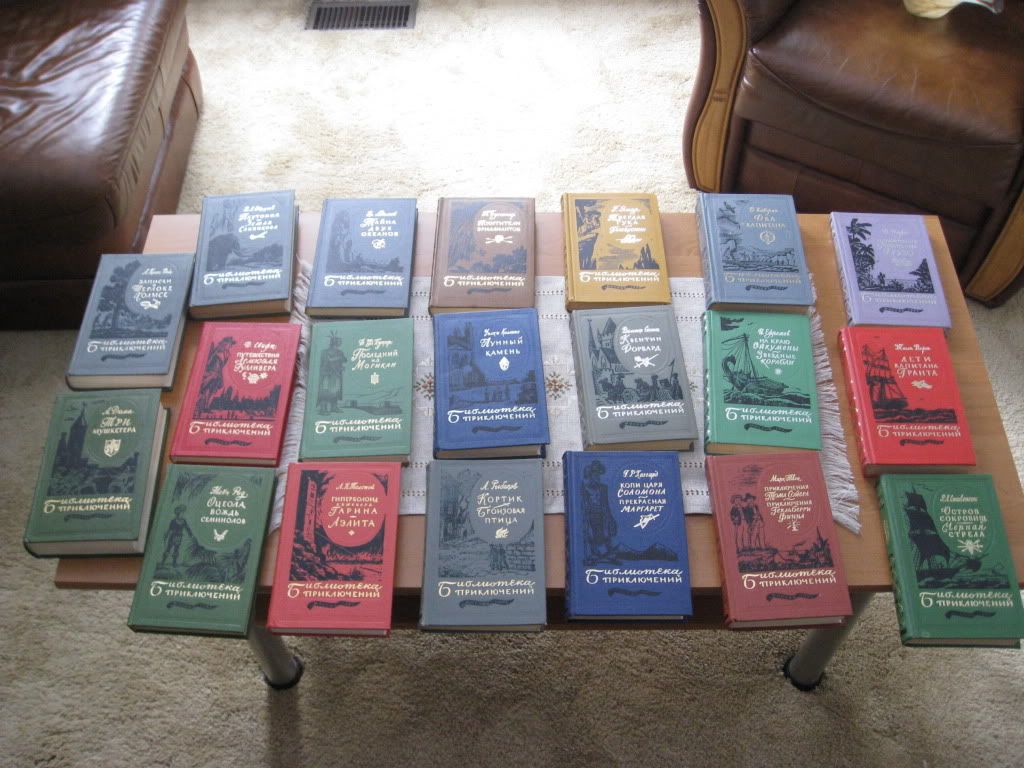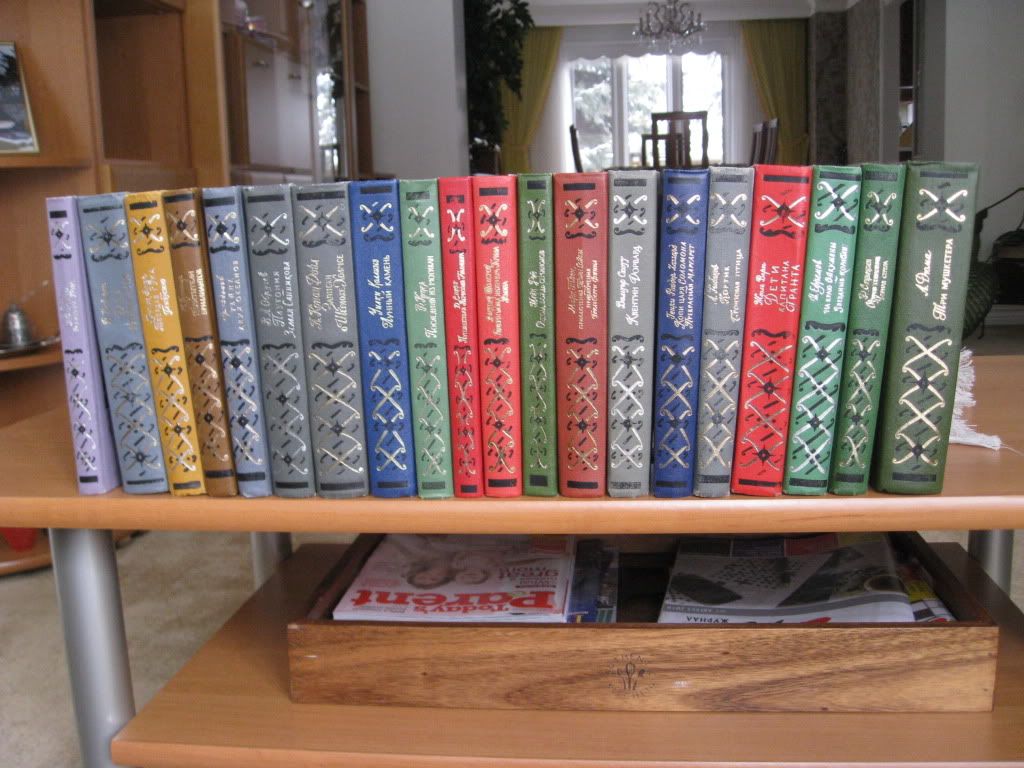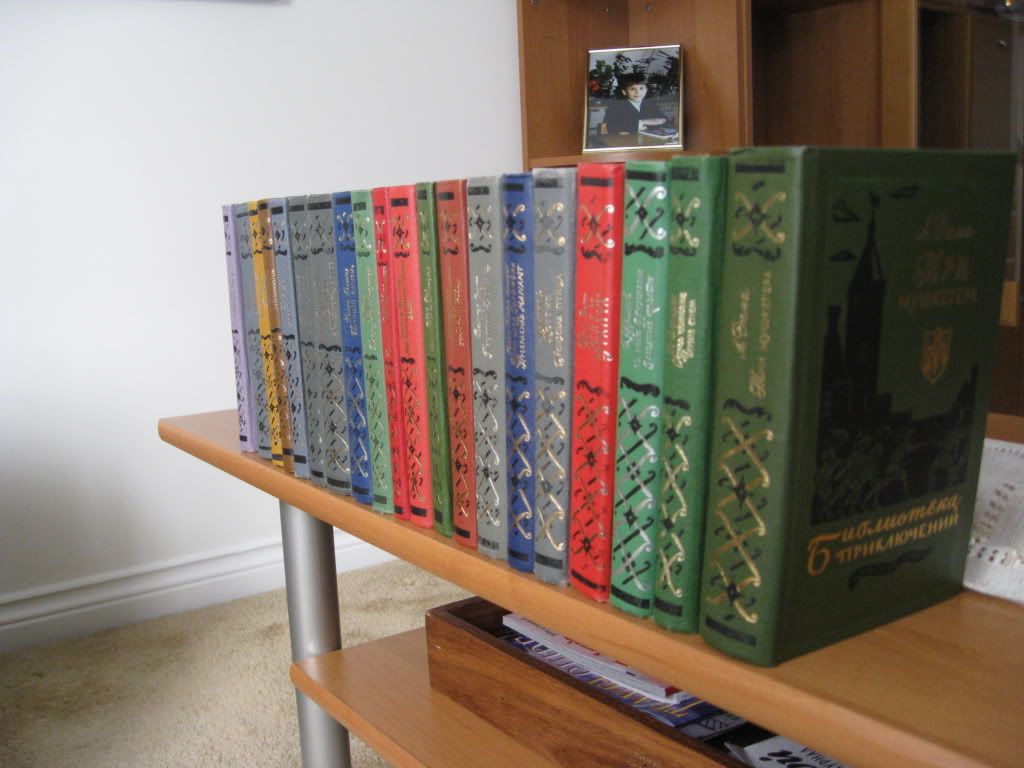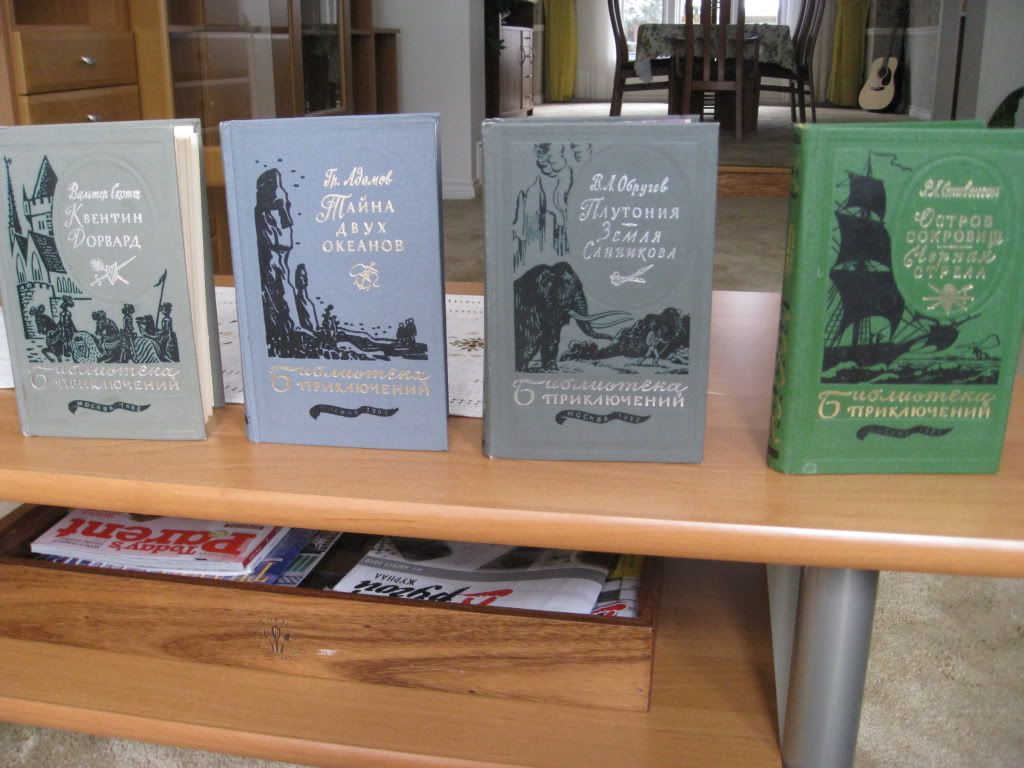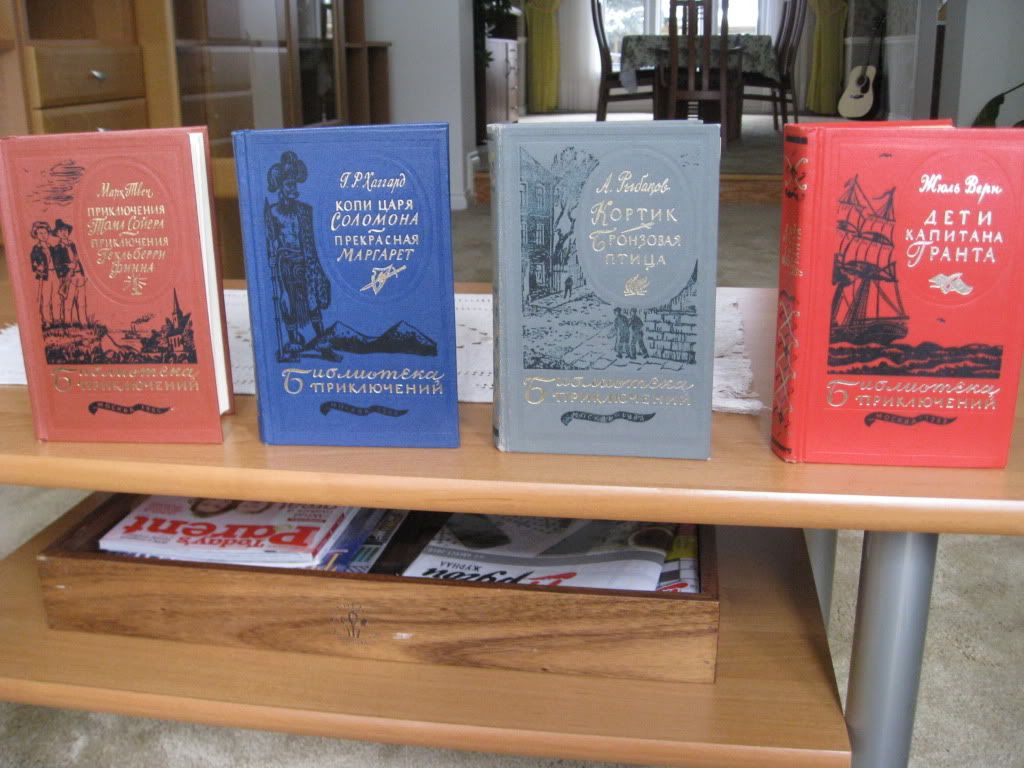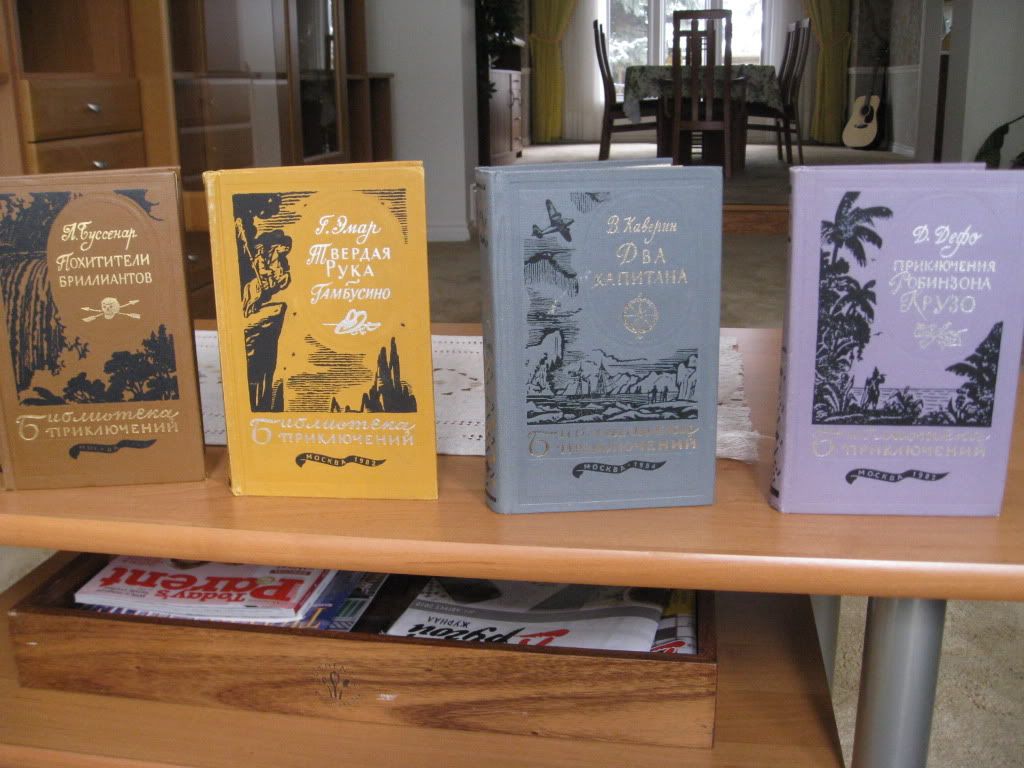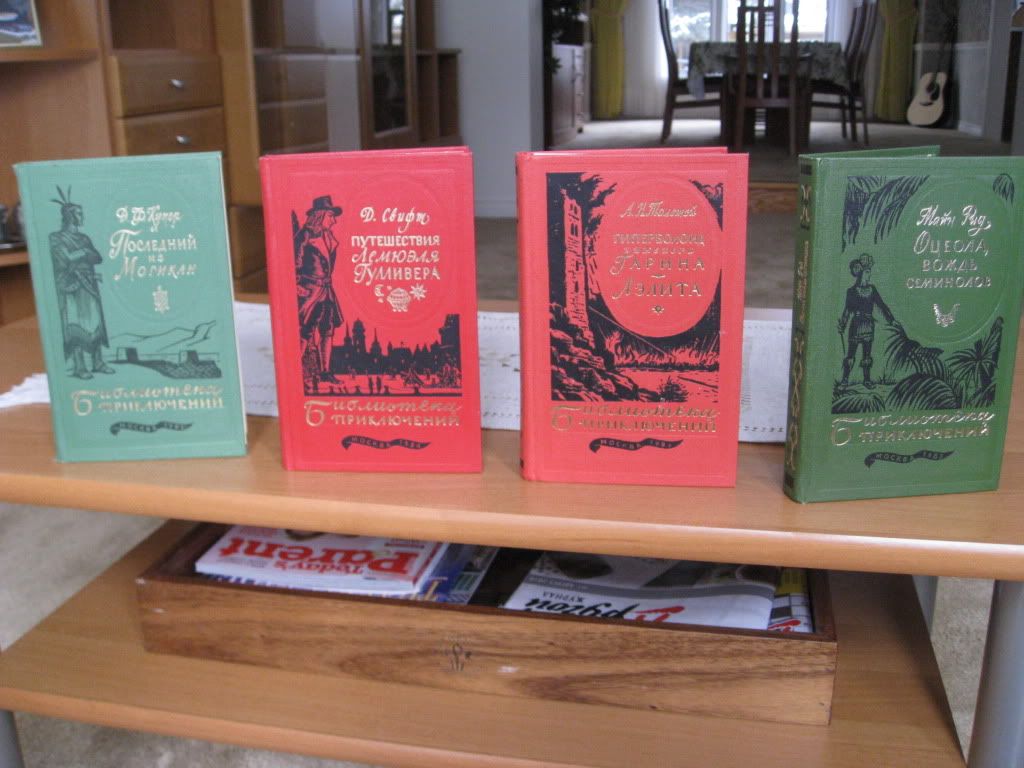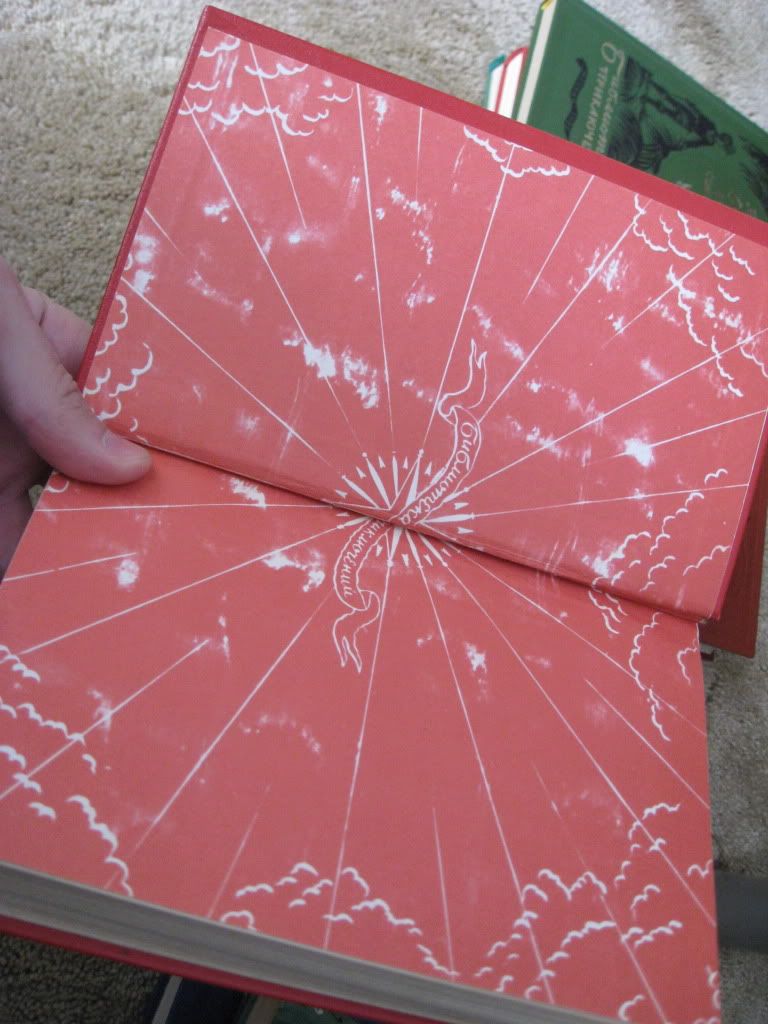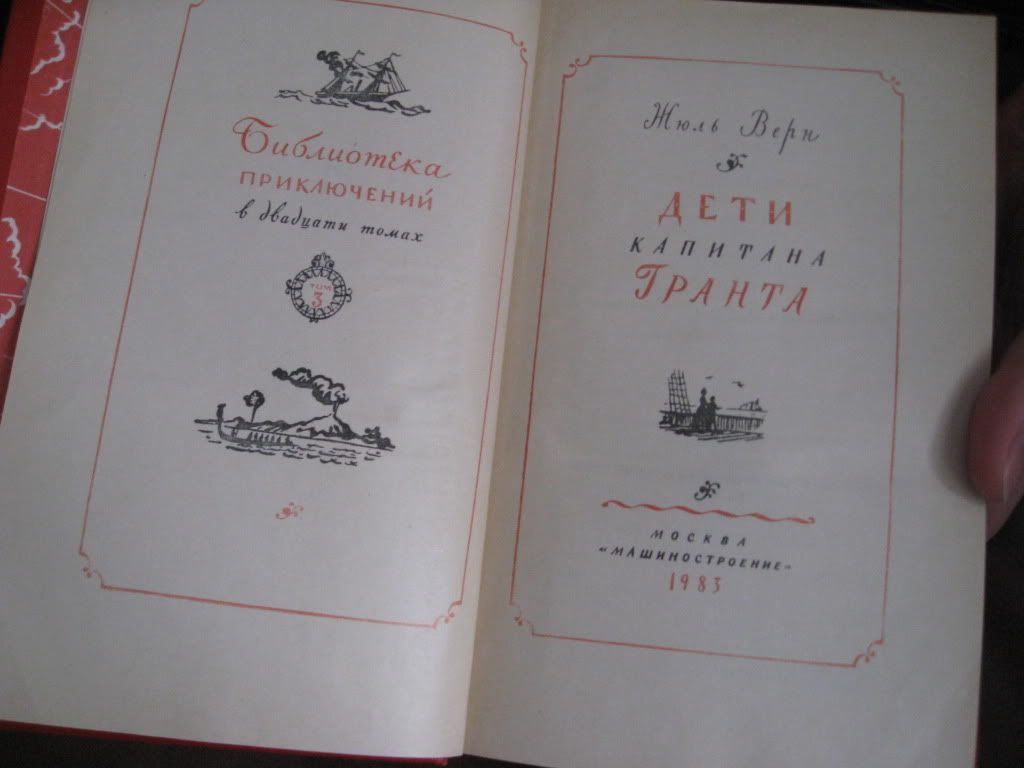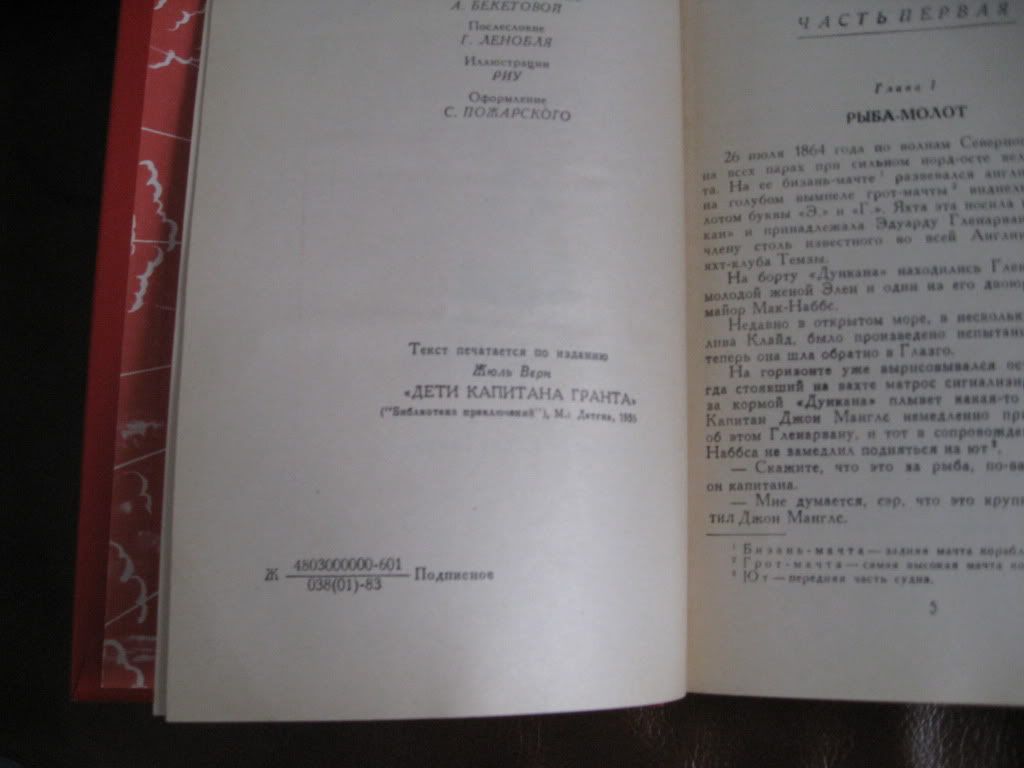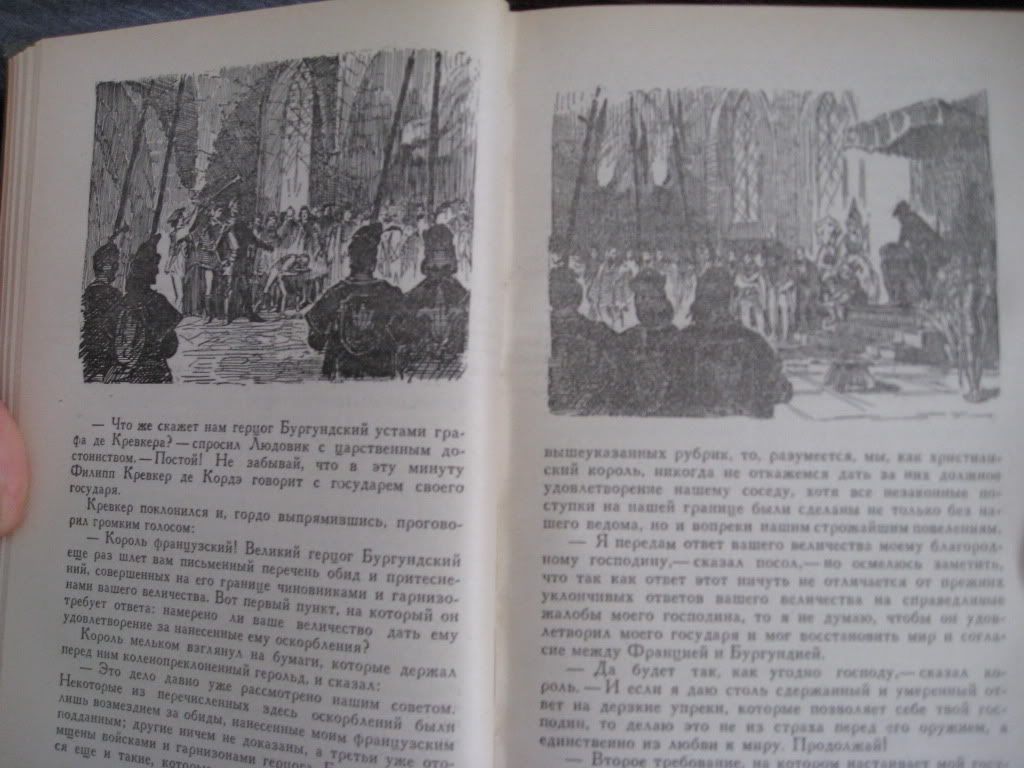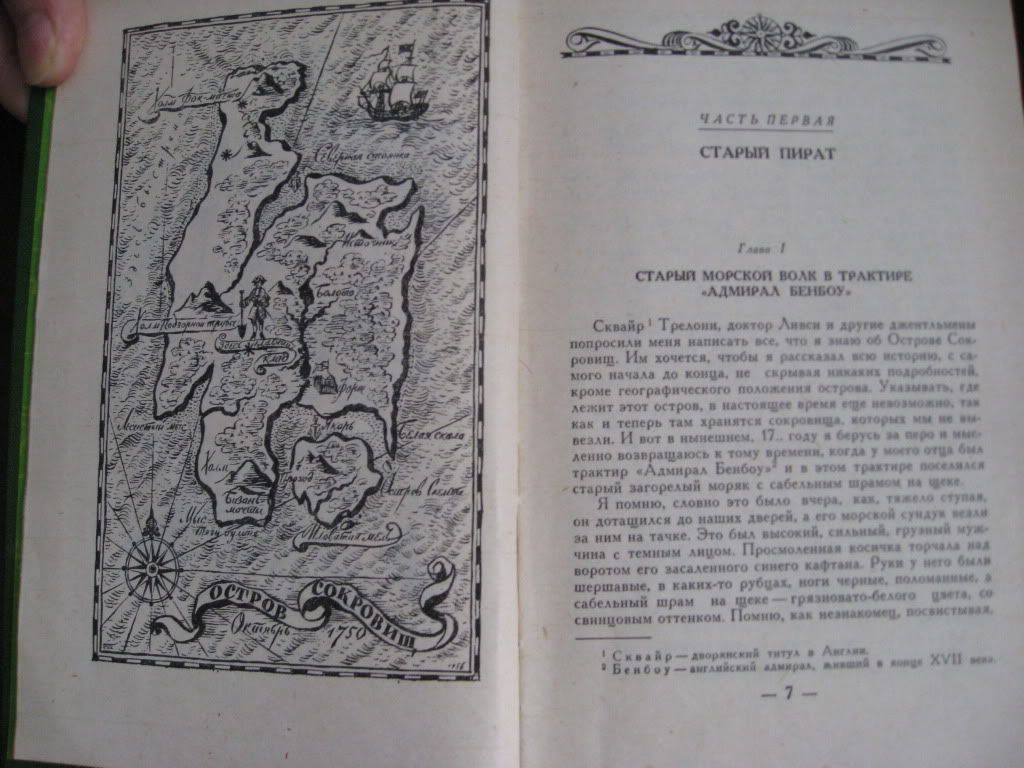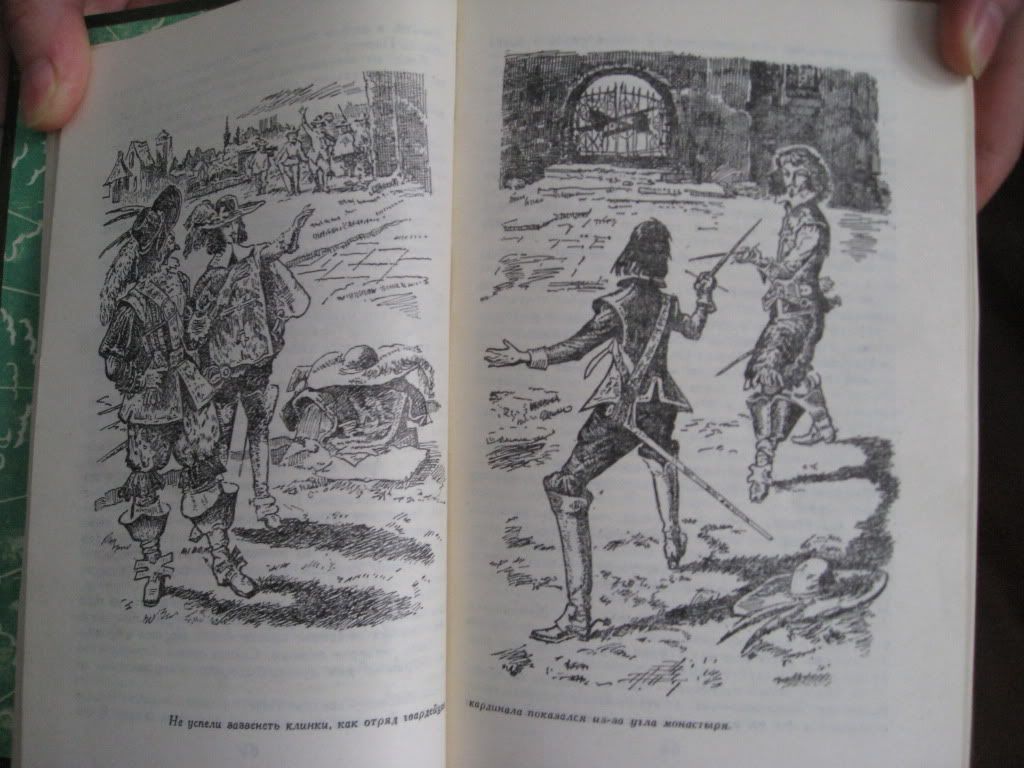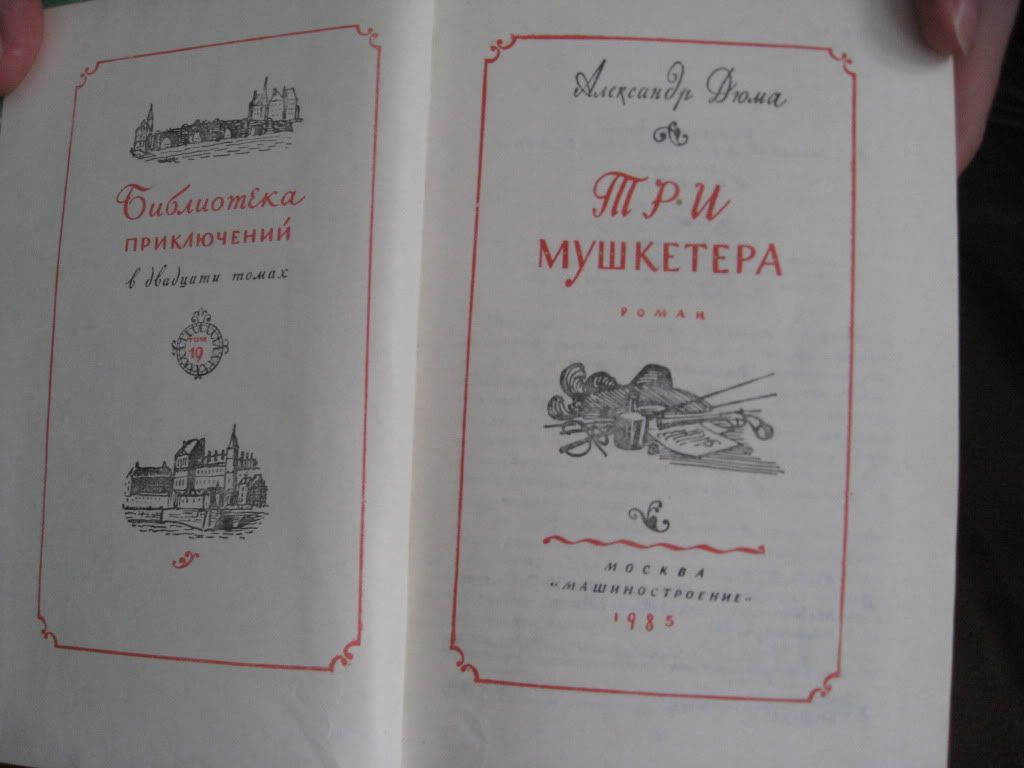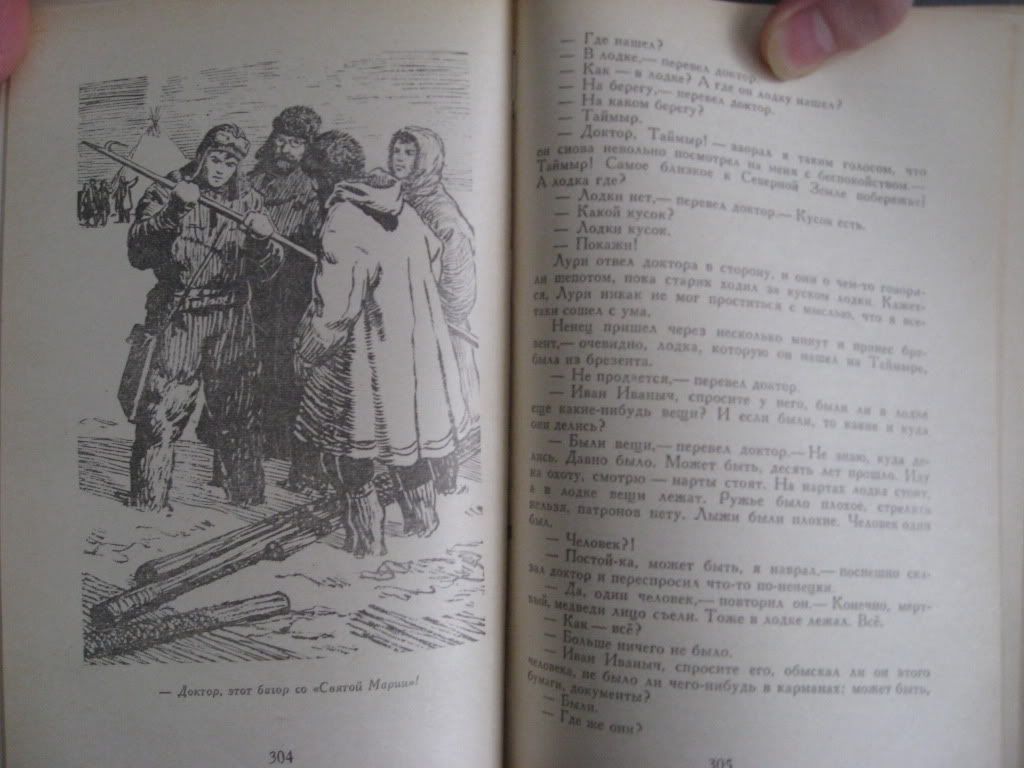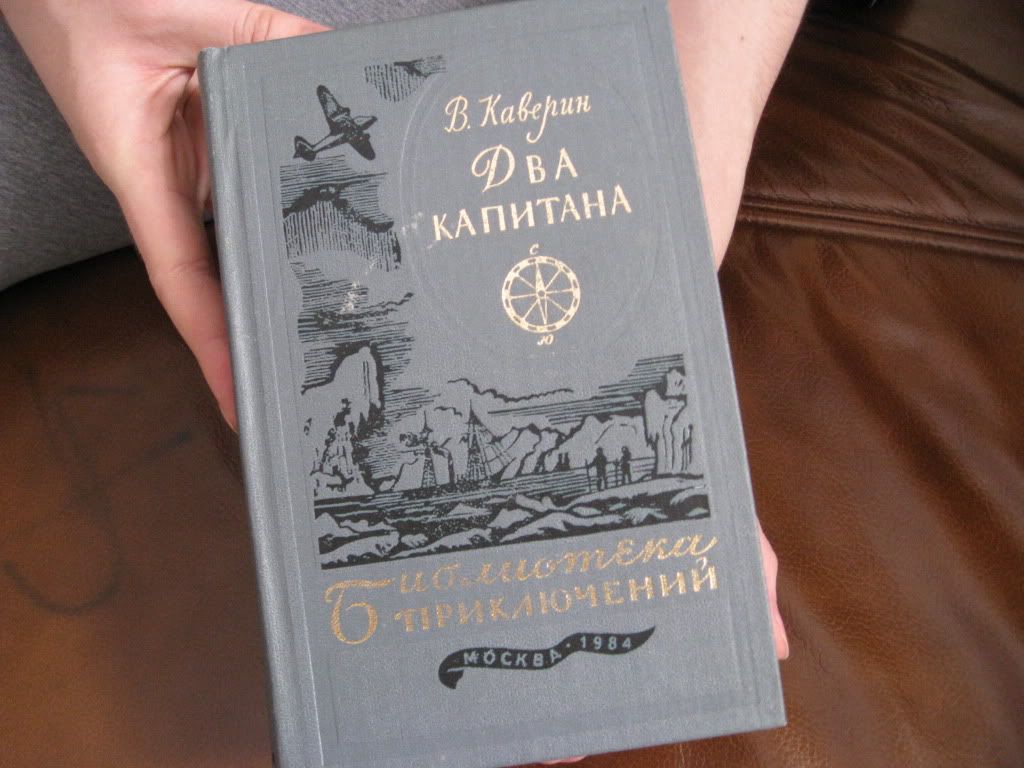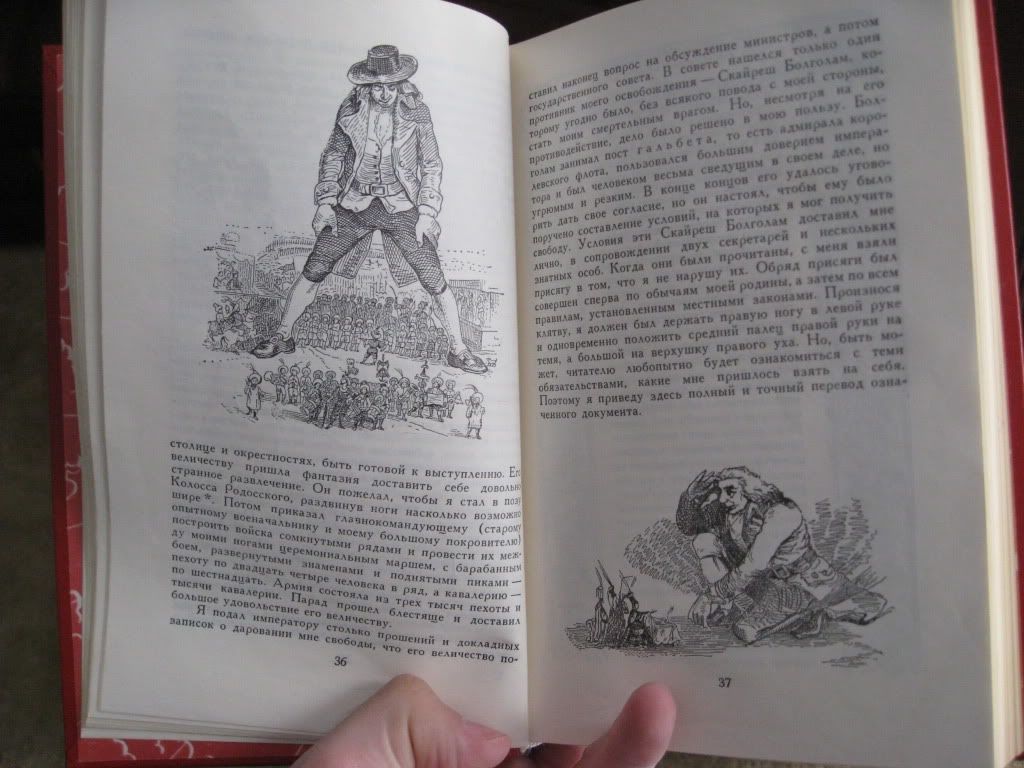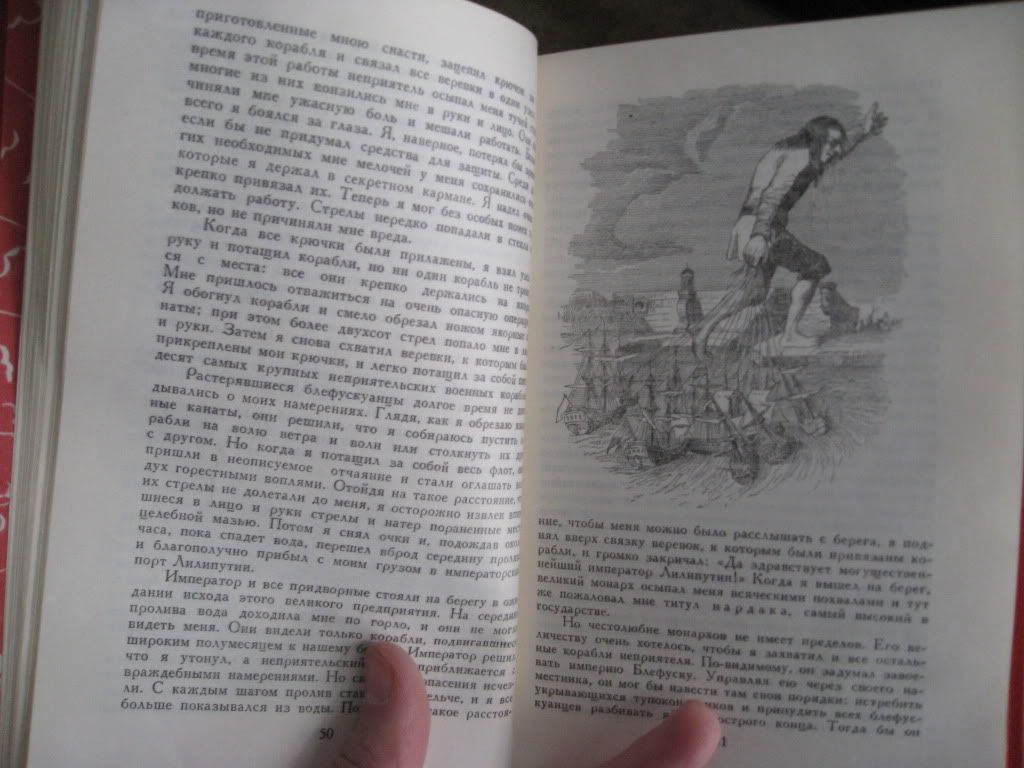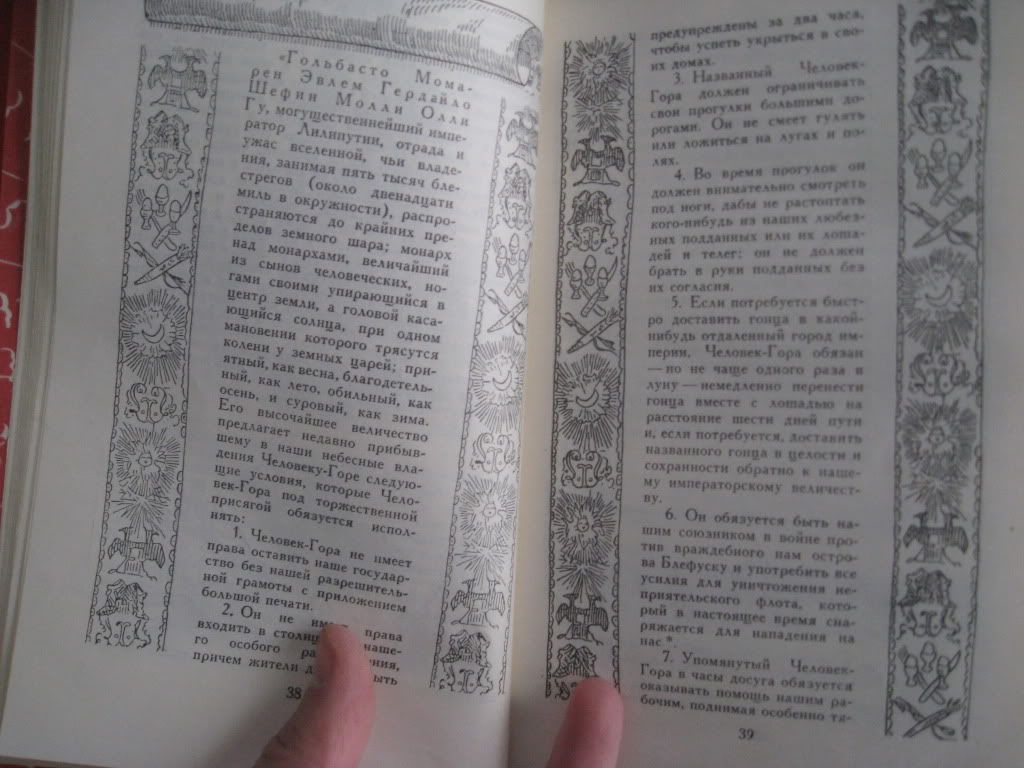 Handsome set of books!

Fascinating to get a glimpse of the tastes for Adventure fiction in Russia at that time and nice to see that a set has been looked after and is still around.

Great set of photos - thank you for sharing.
Join to post