Lovers of the Paranormal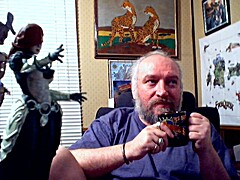 Este grupo está oficialmente inativo. Acontece!
Se desejar reativar este grupo ou criar um novo grupo com o mesmo tópico, veja esta página.
This is a forum where people who love reading paranormal fiction can talk about what they are reading, make recommendations and have chats about their favorite books!
Tópico

Tópico

Mensagens

Última Mensagem

witchcraft,Wicca voodoo,course

2 por ler

/ 2

mellymel171328

,

Junho

2017
Psychics and Ghosts

5 por ler

/ 5

Draculadeaf1

,

Janeiro

2015
New Book Finds!

11 por ler

/ 11

LEissler

,

Dezembro

2014
Best Male Paranormal Character!

24 por ler

/ 24

brandyLLadner

,

Setembro

2014
Want reco: sweet PNR heroes

1 não-lido

/ 1

HEAjunkie

,

Agosto

2014
Has this happened to you?

8 por ler

/ 8

VampAmber

,

Julho

2014
Now that the Twilight craze is over...

2 por ler

/ 2

cflorente

,

Outubro

2013
What are you reading in 2012?

5 por ler

/ 5

viciouslittlething

,

Abril

2012
What are you reading for November 2011?

4 por ler

/ 4

viciouslittlething

,

Dezembro

2011
What next?

3 por ler

/ 3

viciouslittlething

,

Dezembro

2011
"Tis the Season

1 não-lido

/ 1

MaryChase

,

Outubro

2011
What's everyone reading in October 2010?

6 por ler

/ 6

oxtina143

,

Setembro

2011
Faries and elves

17 por ler

/ 17

viciouslittlething

,

Agosto

2011
what are you reading/plan to read 2011

2 por ler

/ 2

viciouslittlething

,

Agosto

2011
New YA paranormal adventure out...

1 não-lido

/ 1

booksBnimble

,

Maio

2011
What's everyone reading in June 2010?

3 por ler

/ 3

viciouslittlething

,

Junho

2010
Same world, different characters

6 por ler

/ 6

viciouslittlething

,

Junho

2010
What's everyone reading in March 2010

5 por ler

/ 5

viciouslittlething

,

Março

2010
New Releases

12 por ler

/ 12

Ceridwen83

,

Março

2010
What's everyone reading for January 2010?

5 por ler

/ 5

viciouslittlething

,

Fevereiro

2010
Amanda Ashley Interview & Giveaway

1 não-lido

/ 1

sidhevicious

,

Janeiro

2010
What's everyone reading for December?

2 por ler

/ 2

viciouslittlething

,

Dezembro

2009
What's Everyone Reading For November?

9 por ler

/ 9

Jenson_AKA_DL

,

Novembro

2009
Holiday Reads?

4 por ler

/ 4

Jenson_AKA_DL

,

Novembro

2009
True Blood Season 2

10 por ler

/ 10

viciouslittlething

,

Outubro

2009
Up Coming Releases for 2009 and Beyond

8 por ler

/ 8

viciouslittlething

,

Outubro

2009
what are you reading in September?

15 por ler

/ 15

viciouslittlething

,

Outubro

2009
What are you Reading in August 2009 ?

3 por ler

/ 3

viciouslittlething

,

Agosto

2009
What are you Reading in July?

10 por ler

/ 10

FicusFan

,

Julho

2009
Favorites - books, series, authors

33 por ler

/ 33

luvtink81

,

Julho

2009
What are you reading in June?

17 por ler

/ 17

judyvernon

,

Junho

2009
What Are You Reading In May?

15 por ler

/ 15

FicusFan

,

Maio

2009
What are you reading?

98 por ler

/ 98

MonicaLynn

,

Maio

2009
What are you reading - April

16 por ler

/ 16

ravenblue

,

Maio

2009
Favorite Paranormal Character?

30 por ler

/ 30

narcissus_in_theory

,

Abril

2009
What do you think?

20 por ler

/ 20

Kat32

,

Abril

2009
What Books Are You Most Excited to Read in 2009?

4 por ler

/ 4

Kat32

,

Abril

2009
What's Your Favorite Supernatural Creature?

3 por ler

/ 3

Kat32

,

Fevereiro

2009
This is a feature balloon