2023 Category Challenge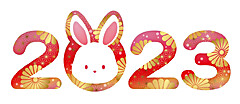 In the Category Challenge, the only rule is that there are no rules. Every member sets their own categories (as many as they want, on whatever topics they want), so every member's challenge is going to look different. Some members use the same categories every year and change the theme. Some members put aside their challenges halfway through the year and start over. Whatever works for you!

We host optional year-long theme reads called CATs and KITs, as well as a BingoDOG. The planning of these challenges begins in October 2022. See the welcome post, the pinned posts, and the list of wikis for more details.

The challenge officially starts January 1, 2023, but you're welcome to start earlier or later!
Tópico

Tópico

Mensagens

Última Mensagem

Pinned

— What are we reading in November?
50

por ler

/ 50

christina_reads

,

Hoje

10:07am

Pinned

— November ClassicsCAT: The Ancient World
22

por ler

/ 22

JayneCM

,

Sexta-feira

7:56pm

Pinned

— November AlphaKIT: T and L
67

por ler

/ 67

christina_reads

,

Hoje

2:32pm

Pinned

— November SeriesCAT - Historical series
44

por ler

/ 44

VivienneR

,

Hoje

3:34pm

Pinned

— November 2023 ScaredyKit I Don't Like Spiders and Snakes!
18

por ler

/ 18

whitewavedarling

,

Ontem

11:02am

Pinned

— November MysteryKIT--Senior Sleuths/Kid Sleuths
44

por ler

/ 44

Robertgreaves

,

Ontem

8:33am

Pinned

— November SFFKit - Graphic Novels, Novellas, and Short Story Collections
51

por ler

/ 51

staci426

,

Hoje

11:42am

Pinned

— November GeoCAT: East Asia
35

por ler

/ 35

staci426

,

Hoje

11:47am

Pinned

— November Kiddy-Kat: Fairy Tales, Myths & Legends
18

por ler

/ 18

DeltaQueen50

,

Domingo

1:06pm

Pinned

— November RandomKIT - A little light
57

por ler

/ 57

christina_reads

,

Hoje

10:58am

Pinned

— BingoDog, thread the second
230

por ler

/ 230

MissWatson

,

Ontem

2:57am

Pinned

— ⏳ Historical Fiction Challenge ⌛
281

por ler

/ 281

LibraryCin

,

Agosto

20

Pinned

— 2023 ClassicsCAT
23

por ler

/ 23

fuzzi

,

Novembro

15

Pinned

— GeoCAT Planning Thread
84

por ler

/ 84

Robertgreaves

,

Novembro

14

Pinned

— SeriesCAT Planning
62

por ler

/ 62

VivienneR

,

Outubro

15

Pinned

— KiddyCAT Planning
68

por ler

/ 68

LadyoftheLodge

,

Novembro

14

Pinned

— 2023 MysteryKIT Planning
64

por ler

/ 64

lowelibrary

,

Novembro

13

Pinned

— 2023 SFFKIT planning thread
61

por ler

/ 61

majkia

,

Novembro

9

Pinned

— 2023 RandomKIT Planning
37

por ler

/ 37

susanna.fraser

,

Novembro

15

Pinned

— 2023 ScaredyKIT Planning
52

por ler

/ 52

LibraryCin

,

Novembro

14

Pinned

— 2023 AlphaKIT
43

por ler

/ 43

majkia

,

Novembro

9

Pinned

— Bingo Dog planning
138

por ler

/ 138

VivienneR

,

Dezembro

2022

Pinned

— Welcome to the 2023 Category Challenge!
275

por ler

/ 275

christina_reads

,

Novembro

9
RidgewayGirl Reads What She Wants in 2023 -- The Back Half
180

por ler

/ 180

RidgewayGirl

,

Hoje

5:09pm
Helenliz escapes to another world: pt 4
101

por ler

/ 101

Jackie_K

,

Hoje

4:42pm
Jackie goes back to basics in 2023
180

por ler

/ 180

Jackie_K

,

Hoje

4:39pm
VivienneR Watches Weather in 2023 part 4
170

por ler

/ 170

VivienneR

,

Hoje

4:04pm
DeltaQueen Tries for Balance & Focus in 2023 - Part 6
74

por ler

/ 74

LadyoftheLodge

,

Hoje

2:59pm
JayneCM Lives A Thousand Lives
355

por ler

/ 355

LadyoftheLodge

,

Hoje

2:57pm
Christina reads more series in 2023, part 2
229

por ler

/ 229

christina_reads

,

Hoje

2:45pm
Lisa's 2023 Retro Reading Challenge Part 2
168

por ler

/ 168

lsh63

,

Hoje

2:40pm
pamelad reads everything but
406

por ler

/ 406

dudes22

,

Hoje

1:46pm
December RandomKIT - O (Christmas) Tree
21

por ler

/ 21

dudes22

,

Hoje

1:35pm
Wytwavedarling's Thread of Pets and Reads
156

por ler

/ 156

whitewavedarling

,

Hoje

1:22pm
⏳⏳Historical Fiction Challenge: Part II ⌛⌛
175

por ler

/ 175

benitastrnad

,

Hoje

11:50am
Tess Reads and Bakes the Final Batch page 4
94

por ler

/ 94

Tess_W

,

Hoje

9:55am
mstrust #2: Just A Hot Mess
159

por ler

/ 159

mstrust

,

Hoje

8:51am
MissWatson goes down to the sea again. Final voyage
100

por ler

/ 100

MissWatson

,

Hoje

3:28am
Charlotte's (charl08) reading light(houses) 5
156

por ler

/ 156

charl08

,

Hoje

2:22am
Cindy/LibraryCin's 2023 Challenges
325

por ler

/ 325

LibraryCin

,

Ontem

11:03pm
mathgirl40's 2023 category challenge, part 2
54

por ler

/ 54

mathgirl40

,

Ontem

10:47pm
NinieB Plays with the Cats in 2023
258

por ler

/ 258

NinieB

,

Ontem

10:28pm
Jean (majkia) Hits the Beach
195

por ler

/ 195

majkia

,

Ontem

9:15pm
rabbitprincess grooves through 2023, part 2
181

por ler

/ 181

rabbitprincess

,

Ontem

9:15pm
LadyoftheLodge Reads in 2023
310

por ler

/ 310

LadyoftheLodge

,

Ontem

7:52pm
AlphaKIT: YEARLONG X and Z
22

por ler

/ 22

majkia

,

Ontem

12:41pm
susanna.fraser's 52 weeks of reading in her 52nd year of life
209

por ler

/ 209

susanna.fraser

,

Ontem

12:02pm
Lori (thornton37814) Simplifies Categories in 2023 - thread 2
67

por ler

/ 67

thornton37814

,

Ontem

10:54am
lavaturtle's 2023 Category Challenge
75

por ler

/ 75

lavaturtle

,

Ontem

8:27am
scaifea's 2023 Challenge
251

por ler

/ 251

scaifea

,

Ontem

7:21am
September RandomKit--"The Wild, Wild West!"
66

por ler

/ 66

JayneCM

,

Domingo

9:21pm
Some Enchanted Evening: pamelad reads romance
320

por ler

/ 320

pamelad

,

Domingo

6:41pm
MissBrangwen goes on a reading adventure - II
110

por ler

/ 110

MissBrangwen

,

Domingo

1:17pm
Sally Lou's reading in 2023
149

por ler

/ 149

sallylou61

,

Sábado

8:26pm
April's Ultimate Reading Challenge 2023 - The Final Stretch (Part 4)
65

por ler

/ 65

lowelibrary

,

Sábado

2:50pm
October Geo-Cat: Canada and the United States
45

por ler

/ 45

thornton37814

,

Sábado

2:08pm
Nickelini's Categories in 2023
110

por ler

/ 110

mathgirl40

,

Quinta-feira

9:34pm
Betty (Dudes22) Reflects Back for 2023 - Part 2
205

por ler

/ 205

dudes22

,

Quinta-feira

5:02pm
lindapanzo carries on in 2023--part 1
77

por ler

/ 77

pamelad

,

Quinta-feira

5:31am
December ClassicsCAT: Re-read a Classic
9

por ler

/ 9

thornton37814

,

Terça-feira

9:18am
December 2023 KiddyCAT--Holiday Stories
9

por ler

/ 9

thornton37814

,

Terça-feira

9:12am
March KiddyCAT YA Historical Fiction
35

por ler

/ 35

JayneCM

,

Terça-feira

4:22am
Lori (lkernagh) Makes Steps with her 2023 Reading
178

por ler

/ 178

JayneCM

,

Terça-feira

1:03am
Kathy's (kac522) Reading Challenges in 2023
248

por ler

/ 248

kac522

,

Novembro

20
Threadnsong Reads More in 2023
181

por ler

/ 181

MissBrangwen

,

Novembro

20
bookworm3091's 2023 Reading Challenge
49

por ler

/ 49

bookworm3091

,

Novembro

20
December 2023 SeriesCAT
6

por ler

/ 6

LibraryCin

,

Novembro

19
October KiddyCAT: Siblings
27

por ler

/ 27

mathgirl40

,

Novembro

19
December AlphaKIT : R and Y
21

por ler

/ 21

NinieB

,

Novembro

18
recent Haitian fiction
6

por ler

/ 6

purpleiris

,

Novembro

17
October ScaredyKIT - Tricks, not treats
30

por ler

/ 30

sturlington

,

Novembro

17
December GeoCAT: Books You Missed Earlier
7

por ler

/ 7

dudes22

,

Novembro

16
DeltaQueen Tries for Balance & Focus in 2023 - Part 5
203

por ler

/ 203

DeltaQueen50

,

Novembro

16
December SFFKIT: Wrap Up
9

por ler

/ 9

amberwitch

,

Novembro

16
Pete's 23
65

por ler

/ 65

psutto

,

Novembro

16
December ScaredyKIT: Ghost Stories
6

por ler

/ 6

Tess_W

,

Novembro

16
December 2023 - Cozy Mysteries
13

por ler

/ 13

mstrust

,

Novembro

15
The August RandomCat: Tell Me Something Good!
44

por ler

/ 44

JayneCM

,

Novembro

14
August SeriesCat: I've Been Meaning to get back to this series ...
46

por ler

/ 46

JayneCM

,

Novembro

14
October AlphaKIT - N and H
49

por ler

/ 49

MissBrangwen

,

Novembro

14
September AlphaKIT - V and E
50

por ler

/ 50

MissBrangwen

,

Novembro

14
September 2023 MysteryKIT: College/University Setting
41

por ler

/ 41

MissBrangwen

,

Novembro

14
Mystery Max Trying to Keep it Simple in 23
200

por ler

/ 200

mysterymax

,

Novembro

14
Jean's Genre Challenge
9

por ler

/ 9

majkia

,

Novembro

14
Shannon (sturlington) Lists Her Reads in 2023
107

por ler

/ 107

sturlington

,

Novembro

13
July RandomKIT - The Muppets
59

por ler

/ 59

MissBrangwen

,

Novembro

13
October MysteryKIT - Locked Room Mystery
22

por ler

/ 22

Robertgreaves

,

Novembro

12
BeeBeeReads Keeps On Steppin' in 2023
149

por ler

/ 149

threadnsong

,

Novembro

11
Tanya-dogearedcopy's 23 in '23: A Quiet Corner
66

por ler

/ 66

Tess_W

,

Novembro

10
October SFF Kit - Award Winners
47

por ler

/ 47

threadnsong

,

Novembro

7
staci426 reads in 2023
67

por ler

/ 67

staci426

,

Novembro

6
October Series CAT: Set in Asia or an Asian Inspired Setting
32

por ler

/ 32

nrmay

,

Novembro

5
September ScaredyKit- Haunted Houses
40

por ler

/ 40

sturlington

,

Novembro

4
October RandomKIT - Treats, not tricks
51

por ler

/ 51

LibraryCin

,

Novembro

3
Koalamom in 2023
35

por ler

/ 35

koalamom

,

Novembro

1
What are we reading in October?
89

por ler

/ 89

pamelad

,

Outubro

31
October ClassicsCAT: women's classics
43

por ler

/ 43

sallylou61

,

Outubro

29
JoeB1934 Finding and Reading Literary Mysteries
5

por ler

/ 5

VivienneR

,

Outubro

28
Zozette's BoMBs, Boomerangs and Beyond
101

por ler

/ 101

VivienneR

,

Outubro

23
Soelo's 2023 marathon
24

por ler

/ 24

soelo

,

Outubro

23
This is a feature balloon