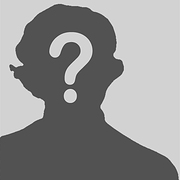 Henry Raup Wagner
(1862–1957)
Conhecimento Comum
Nome de batismo

Data de nascimento

Data de falecimento

Sexo

Nacionalidade

Local de nascimento

Local de falecimento

Locais de residência

Educação

Ocupação

Relacionamentos

Organizações

American Smelting and Refining Company
Globe Smelting and Refining Company
California Historical Society
Bibliographical Society of America
American Antiquarian Society
Grolier Club (

mostrar todas

9)
Book Club of California
Zamorano Club
Historical Society of Southern California

Premiações

Pequena biografia

Henry Raup Wagner will be most remembered as a successful capitalist and a producer of bibliographical and historical texts. Wagner was born on September 27, 1862 in a suburb of Philadelphia. He obtained an undergraduate degree from Yale College and a law degree from Yale Law School. After one year in practice, he left the law field and pursued the mining business as a vocation, eventually becoming part of American Smelting and Refining Company.

Wagner traveled extensively in Latin America and Europe until he met his wife, Blanche Henrietta Collet. They settled in Berkeley, California, and later San Marino, California.

Throughout the course of a half-century, Wagner produced over one hundred scholarly bibliographical and historical studies chiefly on Latin and Western America. One of his most famous publications was Sir Francis Drake's Voyage Around the World: Its Aims and Achievements. Aside from the volumes which he published, Wagner also amassed an extensive collection of books and documents of his own. Since his death in 1957, most of his collection has been donated to the libraries at Yale, Brown, Berkeley, and other universities.