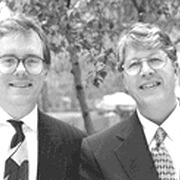 Douglas Preston
Autor(a) de Relic
Conhecimento Comum
Nome de batismo

Data de nascimento

Sexo

Nacionalidade

Local de nascimento

Locais de residência

Educação

Ocupação

editor
writer
manager of publications
professor
research associate
School of American Research (Boardmember)

Relacionamentos

Organizações

American Museum of Natural History
The Atlantic Monthly
Smithsonian
The New Yorker
Laboratory of Anthropology (Santa Fe)
PEN New Mexico

Agente

Pequena biografia

Douglas Preston is the author of thirty-five books, both fiction and nonfiction, twenty-two of which have been New York Times bestsellers, with several reaching the number 1 position. He has worked as an editor at the American Museum of Natural History in New York and taught nonfiction writing at Princeton University. His first novel, RELIC, co-authored with Lincoln Child, was made into a movie by Paramount Pictures, which launched the famed Pendergast series of novels. His recent nonfiction book, THE MONSTER OF FLORENCE, is also in production as a film. His latest book, THE LOST CITY OF THE MONKEY GOD, tells the true story of the discovery of a prehistoric city in an unexplored valley deep in the Honduran jungle. In addition to books, Preston writes about archaeology and paleontology for the New Yorker, National Geographic, and Smithsonian. He is past co-president of International Thriller Writers and serves on the board of the Authors Guild. He is the recipient of numerous writing awards in the US and Europe, including an honorary Doctor of Letters degree from Pomona College.

Aviso de desambiguação

This author is Douglas Preston.

DO NOT COMBINE THIS PAGE WITH ANY JOINT PAGES OF DOUGLAS PRESTON AND LINCOLN CHILD

Douglas Preston and Lincoln Child are two different people, who have written books collaboratively and separately. Their author pages should

not

be combined with each other, or with any of the variants using both their names.

Please see "Who Should/Shouldn't Get combined" on the Author wiki page

. Thank you.
Estatísticas
Obras

93

Also by

27

Membros

70,471

Popularidade

#183

Avaliação

3.8
Resenhas

2,293

ISBNs

1,678

Idiomas

23

Favorito

175

Pedras de toque

932