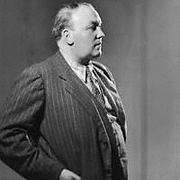 Ambrose Heath
(1891–1969)
Conhecimento Comum
Outros nomes

Data de nascimento

Data de falecimento

Sexo

Nacionalidade

Local de nascimento

Local de falecimento

Locais de residência

Educação

Ocupação

Pequena biografia

Contributed the chapters on fish cookery to these volumes. He is a well-known writer and broadcaster on culinary matters of every sort, and among his many books are From Creel to Kitchen and an edited translation of Madame Prunier's Fish Cookery Book.

The art of angling : list of contributors.
Estatísticas
Obras

81

Also by

3

Membros

453

Popularidade

#54,169

Avaliação

4.0
Resenhas

24

ISBNs

20

Idiomas

1

Pedras de toque

4